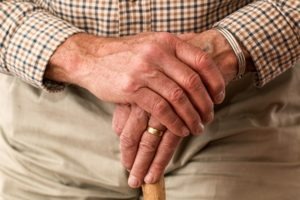 Experienced Nursing Home Abuse And Neglect Attorneys
In Illinois, nursing homes and other long term care facilities owe their residents a duty to provide humane care that is free of abuse and neglect.  Unfortunately, we at Goldstein Bender & Romanoff see first hand that personal injuries, pain, and suffering often result when nursing homes put profit before people. The telltale signs of nursing home abuse and neglect often include rapid weight loss, new or aggravated bed sores, Post Traumatic Stress, infections, wounds, falls, signs of sexual assault, sepsis, necrosis, unexplained bruising and fractures, coma, and in the worst case scenario, death.  These examples of abuse and neglect occur because nursing homes either ignore or refuse to provide enough training, enough nurses, and enough supervision to meet the needs of elderly and disabled individuals that require around-the-clock assistance. In the hopes of alleviating the crisis of nursing home abuse and neglect, Illinois lawmakers have put in place favorable rules to compensate victims.  Your attorneys at Goldstein Bender & Romanoff provide expertise and skill in these areas of law, and continue to take the fight to the nursing home industry.
Contact us immediately for a free consultation 
Goldstein Bender & Romanoff is your ideal source for comprehensive assistance if you or your loved one has been injured in a nursing home. Call us at 312-346-8558 or fill out the form on the right. You have the right to speak to an attorney we will provide a free consultation on potential nursing home and abuse claims. We operate on a contingency fee basis, which means you pay nothing for our services unless you receive a settlement or verdict. We can come to your home or hospital room if you are unable to travel. We offer free initial consultations.